Make a solitary bee hotel!
Bee hotels are used as breeding places by solitary bees like Mason bees, Leafcutter bees and Yellow-faced bees which naturally nest in hollow stems, earth banks or old beetle holes in dead wood.
Image via: tes.com
From spring through summer, different species of bee will hopefully build cells inside the hollow stems and lay eggs. They'll add pollen and nectar to feed the larvae, and block the entrance to the holes with leaves, mud or other materials.
More Examples of Bee Hotels!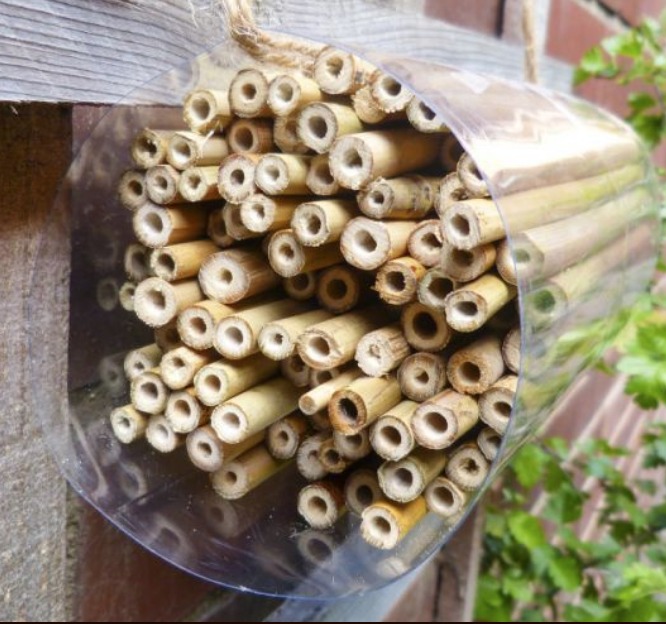 Image via: friendsoftheearth.uk

Image via: rspb.org.uk

Image via: Marta Zientek and Wojciech